At BEAUTME, we create products that help people realize the power of technology and make people's lives better, easier and more fulfilling. This has been BEAUTME's mission since the day it was found.
Our passion was driven by solving customer's needs. We keep collecting customers's needs and designed, manufactured the qualified products.
By enhancing the technology that connects us to the people, activities and experiences we love. BEAUTME's products are renowned for their simplicity and ease of use.

Hollywood Vanity Mirror with Lights
A Good Gift for Family And Friends. for Women And Girls, Having Such A Make-Up Mirror Is Their Own Dream.With The Lighted Vanity Mirror, We Can Get A Better View of What We'Re Doing And This Is The Main Purpose of Such A Lighted Mirror-To Recreate The Natural-Lighting Environment We Need for Applying A Flawless Makeup.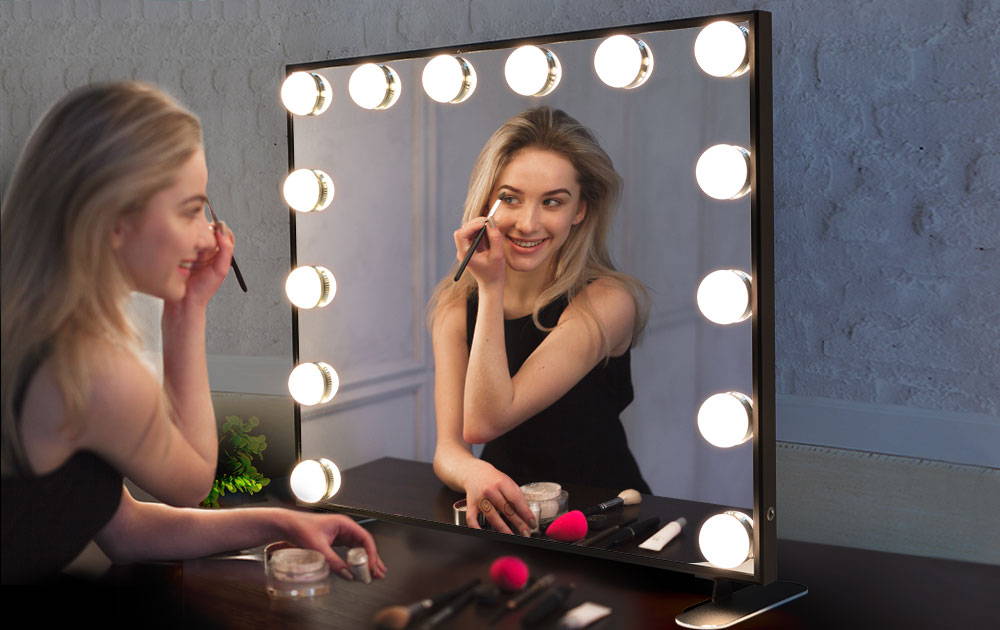 Desktop or Wall Mounted Lighted Vanity Mirror
Wall mounted/Tabletop Makeup Mirror,Have two use way,you could choose one as you like better.The Hollywood Style Makeup Mirror Is Salon Grade Piece, It Is Essential Professional Makeup Aids for Star And Makeup Artist.The Makeup Mirror with Light Projection in The Face of The Light Enough, Will Not Form A Shadow, On The Makeup to Ensure Uniform Color. It Will Allow You to Complete Your Beauty Routine Perfectly.